We all love a Christmas party – the best way to celebrate and unwind with your team at the end of a busy year.  But whether it's a Christmas buffet and a few drinks at lunchtime or a full-blown knees-up, the post event clean-up might seem like a daunting task!  Not for us of course, there's nothing we like better - so if you can't quite face it, just give us a shout, we'd love to help.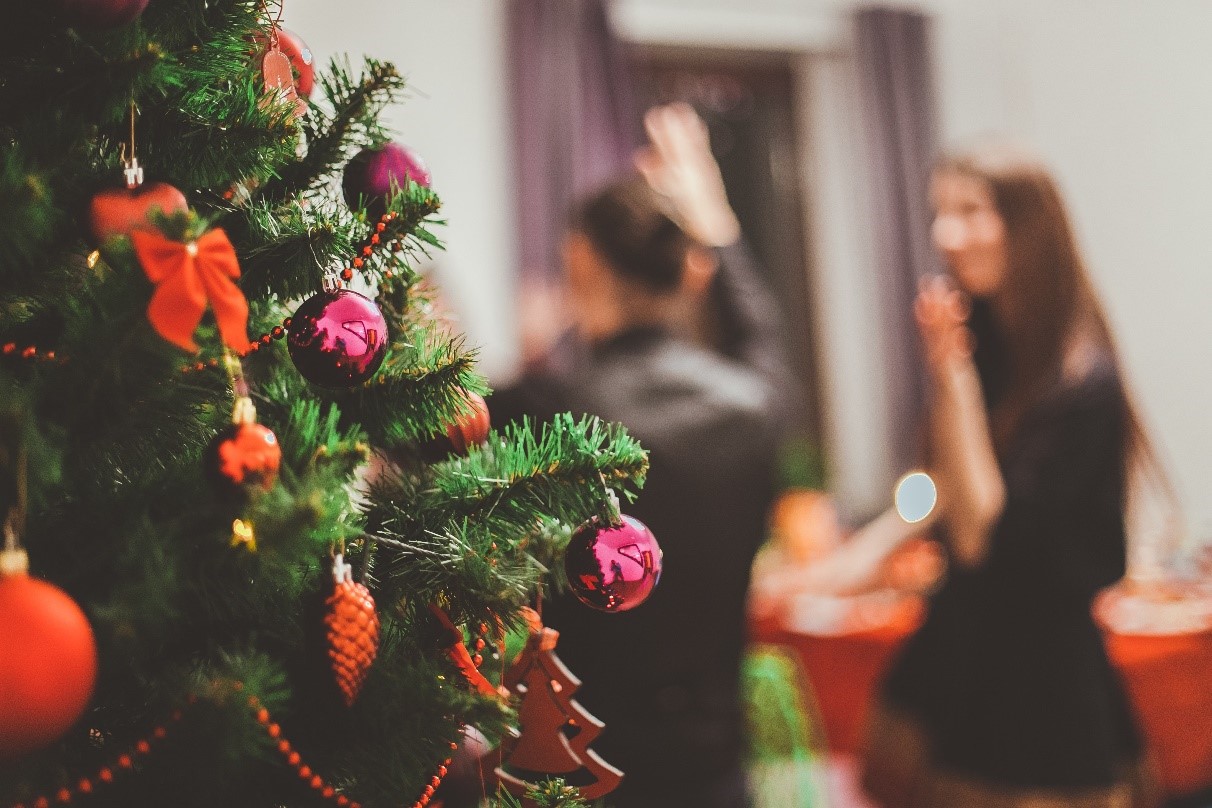 Using a quality cleaning company, means you can come into the office, fresh and stress-free the next morning when you arrive for work!  However, if you are going to be cleaning up yourselves, we've created a checklist to keep your cleaning mission on track.
 
Pre-Party Prep
Place large bin-liners and bins in common areas where party-goers will be gathering. Double lining bags will also ensure there is no leaking and spillages when you are removing rubbish.
 
Consider creating stations around communal areas to encourage party goers to deposit their recyclable items such as bottles and cans. As well as the benefit of helping the planet, it will help speed up your cleaning time after the party has ended. 
 
Check your supplies! Do you have the essentials to clean after the party?
 
Lay down mats in high traffic areas to prevent carpet stains.
 
Cover desks and tables with disposable tablecloths to prevent stains and damage. This will also make it easier to scoop up disposable plates and cups quickly and effortlessly.
 
Ensure there are people to help with the post-party clean up - the more in your clean-up crew, the quicker it will be!

Post-Party Checklist
Use anti-bacterial wipes or sprays to quickly remove greasy or sticky spots and easily scoop up dust and crumbs.
 
 Although you can easily wipe down surfaces, left-over alcohol or food smells can linger long after the party has ended. Placing air fresheners around the party space can help dispel the bad odours.
 
Wear gloves when dealing with any broken glass. After sweeping or cleaning with a vacuum cleaner, use a piece of bread and press it against the floor to pick up any remaining slivers.
 
Delegate tasks to each of your clean-up crew members to help your clean stay on track. You'll be finished in no time!
 
When dealing with ring stains, try mixing a teaspoon of salt with a few drops of olive oil. Using this should help remove stains left by drink spills.
 
Want to save yourself the bother? Use a professional cleaning company!
If the party mess is excessive, don't hesitate to call in the experts!  As well as speedily and thoroughly tidying up, an efficient cleaning company will reduce the possibility of employees getting sick, by completely sanitising the space after the party.
Looking for an after-party cleaning company?  We can help.  Contact our team today to find out more on 02392 369 936.